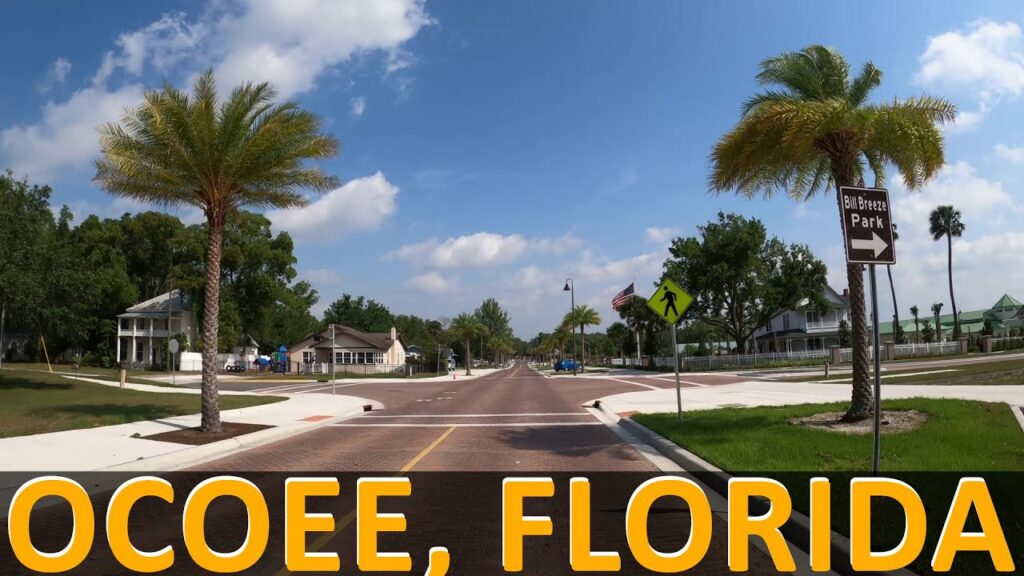 The Ocoee Riot of 1920 (Taken from "A History of Florida Through Black Eyes" by Dr. Marvin Dunn)
The months leading up to the elections of 1920 were highly charged. Women could vote for the first time and this included black women. There had been concerted efforts to register blacks to vote. This was at a time when blacks could not join the Democratic Party so those who were registered to vote were registered almost exclusively as Republicans. Local whites resented white Republicans who assisted blacks in voter participation. There were also tensions resulting from the return of black soldiers and sailors from the First World War; many of these were more militant than their parents had been in terms of seeking racial equality. Since these men had been fighters overseas, they were all the more feared when they returned home. Julius (July) Perry was such a man.
He was not a poor man. July Perry owned considerable property in the Ocoee area and had a fine home on the Apopka Road. Mose Norman was also a relatively well-off black man and a successful farmer. He drove a brand new, beautiful convertible car which was very unusual for a black man at that time in Ocoee. The economic status of the two black men is important in that there is the belief by some that the Ocoee incident was caused by economic jealousy, poor whites attacking well-off blacks.
But the Ocoee riot had little to do with the economic status of Mose and Perry. Also, the riot was not caused by white opposition to black voting, although there was strident white opposition to blacks voting in Ocoee and throughout central Florida. The Ocoee incident was caused by the mistaken belief of whites that armed blacks had killed two white men who were acting as law enforcement officers, one of whom was well-known and liked in central Florida.
July Perry and his friend and fellow traveler, Mose Norman, were activists for voting rights for blacks in central Florida. The two men were encouraging blacks to register and vote; they were doing so in association with local white Republicans including the support of a Republican judge, John M. Cheney. On Election Day, at least one of the men, Mose Norman, tried to exercise his right to vote. He was rebuffed. There are conflicting accounts of what happened that initiated the events that followed.
By one account, Norman was denied the opportunity to vote at the polling place for no apparent reason except that he was black. The conflicting account was that Mose was denied the right to vote because he hadn't paid his poll tax. This is unlikely since he was an advocate for black voting, and since he was well-off, it is doubtful that his own poll tax had not been paid. He allegedly returned with a shotgun, but whites beat him up and took the gun away.
A conflicting account says that Norman did not return to the polls with a gun but went instead to the home of July Perry. These two went to see Judge John M. Cheney in Orlando. Cheney was a Republican who was known for supporting black rights. He also had aspirations to become the state's first Republican United States senator, a matter of which the Klan took notice.i In this account, the judge told them to return to the polls to get the names of the men who had ejected Mose Norman. This makes sense on the face of it, but it was very dangerous advice.
It is not clear if Perry and Norman went to the polls to attempt to vote or to get names. But, in any event, by now rumors were spreading among whites that armed blacks were assembling at the Perry home, preparing to march to the polls. The rumor had been confirmed by an ex-slave, Burley Jones, who told his former owner that he had heard that blacks were arming themselves and gathering at the Perry home.i Since this misinformation emanated from a black man, whites believed that the reports of armed blacks had credence.
A group of armed white men, led by Sam T. Salisbury, a respected white man, and probably including some Klansmen, surrounded the Perry home. In the ensuing gun battle, two white men were killed and at least six others were wounded.ii The group of whites had confronted Perry at the front door. Perry's wife or possibly his daughter, pointed a shotgun at Salisbury. Salisbury pushed the barrel away causing the gun to fire. He was struck in the arm. This set off a gun battle in which at least two white men were killed.iii
The white victims were Elmer McDaniels and Leo Borgard. Local whites would later say that about 37 armed blacks were firing from the house, and that most of them escaped into a cane field through a trap door in the floor.iv But according to July Perry's nephew, Richard Allen Franks the only people in the Perry home that night were July, his wife and daughter, his sons, and two hired hands were in outbuildings in back of the house.
During a lull in the firing, Perr5 Perry home location's family escaped from the house and ran into the woods close by. Perry followed them later, but he was given away by his dog who kept returning to him as he tried to hide in the bushes. A separate party of white men had been sent to Norman's home which was located across the road from Perry's. When they heard the firing at the Perry home, they rushed to the scene. Mose Norman had not been at home. He and his sleek convertible were long gone. No one ever saw him in Ocoee again.
Upon his arrest by Sheriff Frank Gordon, Perry was taken to Orlando where he was jailed. Sometime after 3 AM a mob dragged him out of the Orlando jail and lynched him. The lynchers took Perry to a location close to the home of Judge Cheney and hung him from a tree. Some people believed that this was an attempt to send a message to the judge since the lynching scene was some distance from the jail from which Perry had been taken. Perry's body was recovered and buried in Orlando's Greenwood Cemetery in a pauper's grave that remained unmarked until 2002.
In the course of the Ocoee disturbance, at least 25 homes, two churches, and a black fraternal lodge were burned. Six black and two white deaths were recorded, however, it has been estimated that others were killed. In the aftermath of the riot, blacks were coerced by whites to leave Ocoee. Almost all did. The riot had been spontaneous in its beginning but the aftermath was methodical. By the late 1940s no blacks had returned. Mose Norman settled in New York City where he died in 1949. In the end, Burley Jones was the only black person living in Ocoee. Local whites eventually raised money to place him in a nursing home.
The Ocoee riot is generally seen, incorrectly, as a politically inspired event; that is, that the riot took place because Orange County blacks were attempting to vote. Although there was high tension leading up to the 1920 elections, this was not the cause of the attack upon the black community of Ocoee. Rather, the Ocoee riot was caused by the unfounded rumor that armed blacks had killed two whites who were acting in the capacity of law enforcement officers. But the white men had not been killed by blacks. They had been killed by other whites who were firing wildly into the Perry home. The fact is documented in the reports on record at the Carey Hand Funeral Home in Ocoee. This white-owned funeral home has the most detailed record of burials in Ocoee.
The records at the funeral home state that the men were killed accidentally by other whites who were firing into the Perry home. The funeral home document was based upon information given to the funeral home by the local sheriff as to the official causes of the deaths of the two men. Barbara Cheney, Judge Cheney's granddaughter, confirmed that a black man from Ocoee approached her grandfather for advice regarding voting. She also recalled that her father and their family were subjected to threats from the KKK. She said she understood why it was necessary for the family to be armed in their own home. "I would always find a revolver under my father's pillow."